'The GNIUS Way' is a summary of our agency philosophy; how we make real the guiding principle behind our company name –
GENERATING NEW IDEAS & UNIQUE SOLUTIONS
It's our commitment to always doing the best for our clients, it's a brief to our partners, a reminder to everyone who works here of what we are trying to achieve and a challenge we set ourselves every day in order to deliver the best work possible for our clients.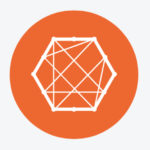 CONNECTING IS EVERYTHING
Great communication is about what happens when the talking stops.
It isn't about just getting your message across, telling a good story or engaging your audience.
It's about something deeper. It's about what happens when your audience get back to their 'real lives', as it's here that they're going to act on what you've been saying, or not!
At GNIUS we believe great communication is about making connections – the more strongly your audience are able to connect your message with their daily lives the greater the chance that they'll respond positively.
To do this well, you need to understand what matters to your audience. What do they need to hear, where, when and how?
Understanding your audience is the key to all great communications.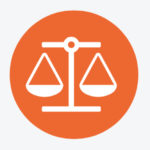 BOTH AN ART AND A SCIENCE
Most of us know Thomas Edison's famous line – 'Genius is 1% inspiration and 99% perspiration.' Not so many know that his associate Nikola Tesla suggested 'a little theory and calculation would have saved Thomas 90% of his labour'.
At GNIUS we believe the best solutions come from combining the brightest ideas with fresh creative thinking and a structured approach to planning and delivery.
We start by getting to know our clients' business, to help us really understand their needs, their goals and the challenges they face in achieving them. Mostly we listen but we also like to ask questions – we believe the best answers come from asking the best questions, right at the beginning
Once we've identified the best solution, we develop and manage a comprehensive plan – taking the project through from design to delivery, and beyond.  We'll also establish and monitor key measures of success, taking appropriate action along the way to ensure that all activity delivers value and success to the client's organisation.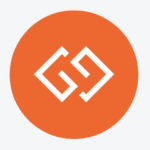 SOLUTIONS NOT JUST IDEAS
Like any creative agency, we love the opportunity to break out our coloured pens and post-it-notes for some out-the-box, blue-sky brainstorming: we're pretty good at it too.
But we know that clever ideas only get you so far.
What really excites us, is finding the right solution to our clients' needs. Deliverable, effective solutions bring results and we know that's what our clients really want.
If it requires something new, we'll create it. If something needs improving, we'll develop it. If it just needs something simple, we'll deliver it – Brilliantly.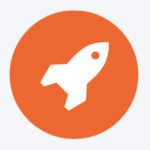 HELPING YOU ACHIEVE GREAT THINGS
Clients come to GNIUS for all kinds of help – expert advice, specialist skills, original thinking, a different perspective, creative designs, a safe pair of hands, production experience, additional resources…
We've structured GNIUS to make it easy to meet our clients' needs, whatever they are.
Our network of smart people – talented and committed experts – allows us to put together the right mix of skills to match each specific task; strategic planners, graphic designers, copywriters, web designers and developers, event producers…
Whatever the project we know that clients expect more from us than they get elsewhere – or why pick us? So we always work hard to exceed expectations; working more effectively, more efficiently and adding value wherever we can.
We know that satisfied clients are the lifeblood of our business, and that helping our clients achieve great things is the best way to keep them coming back again and again.