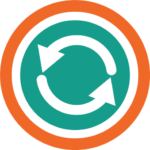 We all need to keep developing, yet most change programmes fail to deliver any meaningful improvement. Great communications make change possible.
The biggest barrier to successful change is a lack of understanding. Too often we ask people to make changes they don't understand; they worry what will happen to them and they don't have a clear vision of how things will improve in the future.
GNIUS help make change happen; bringing to life the aims of your change programmes, understanding the needs and concerns of your employees and developing the messages and activities that bring the two together and deliver real improvement.
To find out how we helped ICI, part of multi-national chemicals company AkzoNobel, deliver a global change program click here.