Reward and recognition program
A $5billion multi-national division of AkzoNobel, one of the world's leading paints and chemicals companies, identified the need for a new strategic direction and begun to put in place a new structure and culture.
To re-enforce this new direction and publicly celebrate those who were helping make it happen, the senior leadership team now wanted to create a reward and recognition program.

Recommended Approach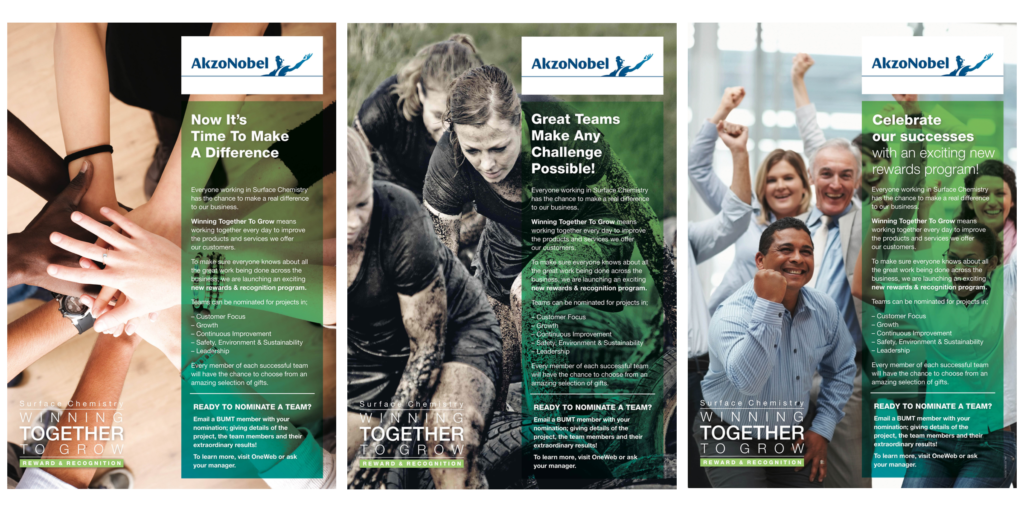 An organisation's culture can be defined as 'the behaviours you reward and punish'.  Publicly recognising those teams and individuals who deliver success by living out the values and behaviours of your desired culture is a powerful way of showing the importance of 'how' things are done and an excellent way of providing examples for others to follow.
The most effective rewards schemes have clear criteria, a simple nomination process, credible judging and offer meaningful and valued rewards. By publicly recognising the contribution of all nominees the best schemes encourage participation and help raise standards across the organisation.
A Bespoke Reward and Recognition Program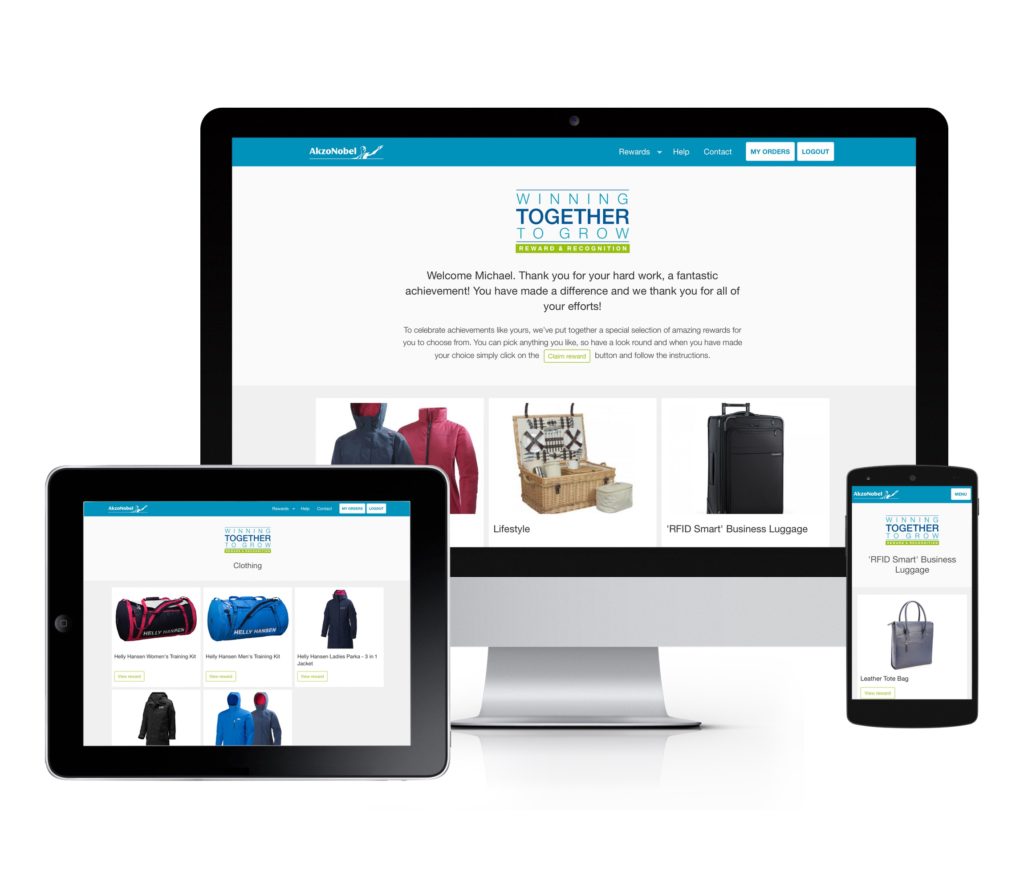 GNIUS were asked to develop a bespoke Rewards and Recognition program to help celebrate and raise awareness of successful projects across that business that were helping to deliver the new strategy and culture.
GNIUS helped define the program criteria, nomination and judging processes as well as selecting, sourcing and branding a range of high-end merchandise. We then designed and built a bespoke website through which winners could browse and select their preferred rewards.
The program was launched with a roadshow presentation to the global senior management team and then widely publicised throughout the business using digital banners and blog posts on the intranet, emails from senior managers and through onsite posters and promotional mousemats, pens etc.
Nominations were received from across the business and the first rewards were presented within two months of the program launch. In the first 18 months they have celebrated the successes of more than 250 members of their team.
GNIUS Reward and Recognition services include;

Program design and development

Bespoke website design, development and build

Merchandise sourcing, selection and branding

Design, copywriting and production of all program communications

On-going program management

On-going management and fulfilment of rewards

On-going website and user management